If you have any questions about the band, whether it concerns concert venues, booking the band, joining the band, or any other general enquiries please feel free to email us at
shrewsburybrassband@gmail.com
If you would like regular email updates from Shrewsbury Brass Band, detailing concert venues, performance times, etc. then please send us your email details and we'll make sure you never miss a date.
If you want to follow us on twitter, our user name is
@shrewsbrassband
We also have a facebook page, simply search for '
Shrewsbury Brass Band'
or click
HERE
Rehearsals are Tuesday evenings at the Shropshire Music Service, Long Meadow, Bayston Hill (senior band: 7.30-9.30pm),
Powered by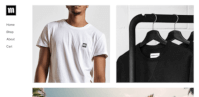 Create your own unique website with customizable templates.